The folks at iPatch iPods have created another hardware mod to follow up on their Backlit Apple logo from September.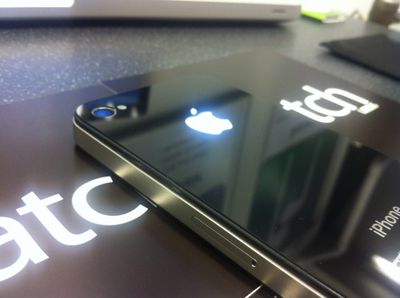 The original mod was revealed late last year, and they've since added a new feature which they describe as a "headphone jack torch". This video walks through the original glowing Apple mod and also the new headphone jack one:
The headphone jack remains fully functional, and they are even working on a fibre optic headphone cabling that would give you illuminated cables in different colors.
iPatch is a a third-party iPhone repair company based in the UK and can also be followed on twitter at iPatch_iPods.