Apple Patent Shows Self Configuring iPhone as a Universal TV Remote
Apple patent applications tend to cover a broad set of topics, including many research items that never make their way out of the labs. A new one found this morning, however, is more interesting than usual given the recent rumors of an Apple television.
The application is titled "Configurable Remote Control" and is detailed by PatentlyApple.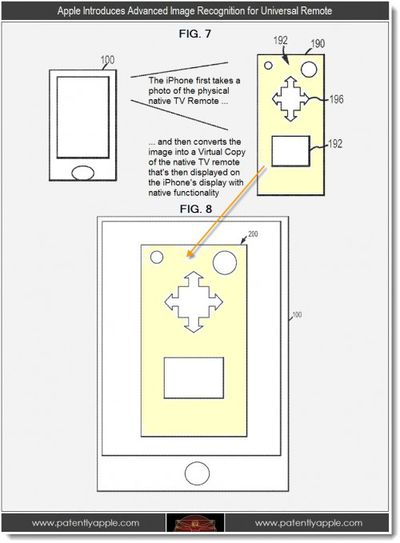 In the application, Apple describes the use of the iPhone as a self-configuring universal remote for your home entertainment system. Specifically, they suggest using the iPhone's camera to take a photo of your existing remote, and then comparing that photo to a database of known remotes.
The method may begin by obtaining an input that may be used to identify the electronic device that is to be controlled, such as by using image processing techniques to compare the captured image against a database of known devices.
Apple acknowledges the iPhone in question would also need IR transmission capabilities. The patent application is dated from 2010.
Apple has been widely expected to use voice-recognition in their rumored Apple Television. As with many patent applications, we don't necessarily think this concept will make its way into production. Still, it shows Apple's research interests into home entertainment systems and seems relevant given the ongoing rumors of a Apple TV set.