New iPad Uses Retina Graphics When Running iPhone Apps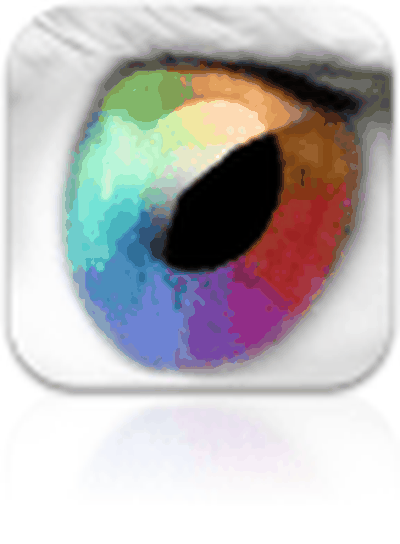 When the iPad was first introduced there weren't many iPad-specific apps yet available. As a solution, Apple allowed apps designed for the iPhone's smaller screen to run on the iPad in a form of emulation. The apps could be run as if they were on the iPhone, using only a fraction of the iPad's screen. Alternatively, those apps could also be run in a 2x mode, using a technique called pixel doubling to fill the iPad's screen. However, when in 2x mode, both artwork and text would look blocky and pixelated.
Since the original iPad's launch, both the iPhone and iPod Touch has been upgraded to high resolution Retina displays. While Apple could use the Retina graphics from apps that had been upgraded to work with the iPhone 4 and 4S's 960x640 display (nearly all iPhone apps nowadays), so far, they've chosen not to. Instead, the iPad 1 and 2 continue to just pixel double the 480x320 display from the original iPhone's screen. In fact, there is even a jailbreak app called Retinapad that enables the use of iPhone Retina graphics on the original iPad, filling this gap in functionality.
The new iPad, however, now displays the Retina graphics of apps designed for the iPhone in both 1x and 2x mode, resulting in a significantly improved visual experience, as pointed out by a user on the TouchArcade forums. The user experience issue still exists -- in 2x mode, interface elements are twice as large -- but it looks much better .
I just tested this with NBA Jam, which the iphone version looked like crap on my ipad 1, but looked great through retinapad when I had it jailbroken since it was tricked into loading the iphone 4's retina enable graphic assets. Now, on my brand spankin' new ipad third gen, it looks fantastic, without retinapad, just by enabling the 2X option at the bottom right of the screen.

Click to compare in full size to Native iPad version.
In this image above, the graphics of the iPhone version of
Cut the Rope
have been compared side-by-side on an iPad 2 (left) and iPad 3 (right). Note that while there is an iPad-native version of the app available, we used the iPhone version to illustrate the differences. The iPad 3 version uses the iPhone Retina graphics found in Cut the Rope for iPhone, resulting in a much sharper image.
In fact, the iPhone version now looks nearly identical to the iPad native version of the game:


Note that Cut the Rope HD has not yet been updated to support the iPad Retina display, so of course, native Retina iPad apps will look even better on the new iPad. In the meanwhile, iPhone apps running on the new iPad will also see a notable visual improvement, approaching previous iPad native apps.