New iPad Launches to 'Record Weekend' in Sales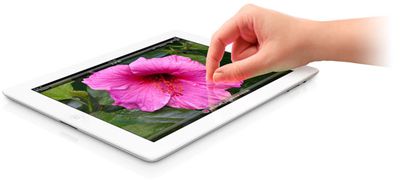 During today's financial conference call, one analyst asked if Apple would be issuing a press release about last weekend's launch sales numbers for the iPad. Apple refocused the conversation back on their dividend announcement but did reveal that they had a "record weekend" and were "thrilled with it."
Apple launched the new iPad in 10 countries on Friday, March 16th. The iPad saw long lines in some areas, though Apple was able to retain stock in many U.S. locations. Apple has yet to release actual sales numbers for the initial launch. The initial iPad sold 300,000 units in the first day and went on to sell 1 million units by 28 days. The iPad 2 initial sales numbers were never released, though long lines and sales shortages were common in the weeks after its launch.