Apple Boosts Over-the-Air App Store Download Limits to 50 MB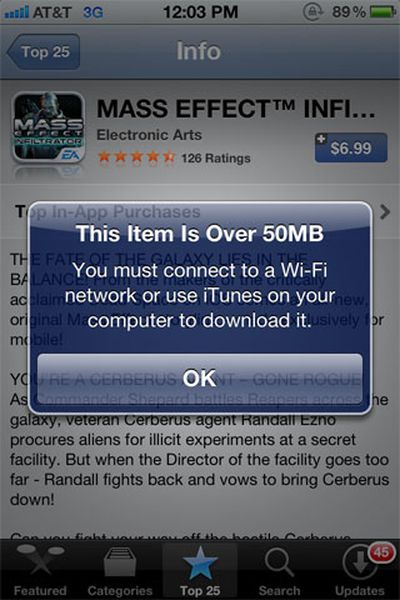 With the launch of the 3rd Generation iPad, Apple has increased the over-the-air download limit for the App Store to 50MB, up from 20MB.
As noted by AppAdvice, the change is presumably to accommodate larger app sizes due to the new iPad's Retina display and faster cellular data available with 4G LTE. The download limit is now 50MB across all devices, as shown in the above screenshot. This limit affects the maximum size of an App that can be downloaded over 3G or 4G networks.
Developers frequently work hard to keep their apps under the over-the-air download limit, as they believe going over that limit reduces the likelihood of spontaneous purchases.