Updated Apple TV with 1080p Video Support to Maintain $99 Price Tag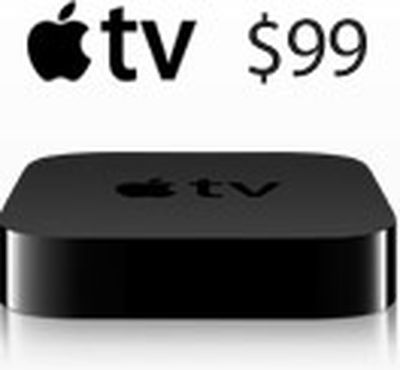 9to5Mac reports that it has now received pricing information from reliable source "Mr. X" on the part number for the updated Apple TV revealed last week, with the new model coming in at the same $99 price as the current model.
The Apple TV J33 model, MD199LL/A – J33 BEST -USA, which we've covered before will come in at the same $99 price point (and similar prices globally). We know from previous reports that it will have updated hardware internally including Bluetooth 4.0 Broadcom chip as well as a higher powered processor capable of 1080P video.

It will likely look the same with similar ports otherwise, though that hasn't been confirmed.
The report also offers a price for the unknown product carrying a code name of "B82" that surfaced last week, with the item coming in at $39. It is likely to be an accessory of some sort for one of the major product launches coming tomorrow, but its identity remains unknown.