iPad 3 Parts Put Together on Video, iPad 2 Smart Cover Still Works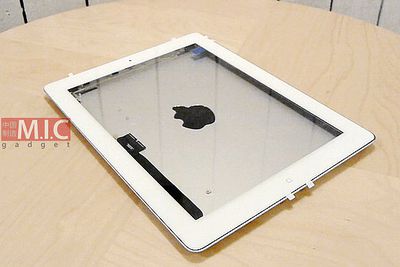 Although we've already seen many stories about possible iPad 3 part leaks over the past few weeks, MIC Gadget has been able to get its hands on the rumored parts for the iPad 3 Front Glass, Rear Shell, and 3rd party cases.
The site put them together in this nice overview video:
The video shows the iPad 3 exterior assembled, but no internal parts. They reiterate previous findings, such as a slightly thicker shell, larger camera lens, and slightly more tapered design.
MIC Gadget
, however, was also able to confirm that existing iPad 2 magnetic Smart Covers will work with the new design. Finally, they found that 3rd party iPad 3 cases which are already available to purchase do match up with the back shell.
The site seems to believe the iPad 3 will incorporate Siri. Apple introduced the Siri voice assistant with the iPhone 4S launch, but hasn't yet extended its support to any other devices.
Apple is expected to announce the iPad 3 at a media event that is taking place on Wednesday, March 7th.