Foxconn Accused of Hiding Underage Workers During Audits
AppleInsider reports on an interview with a representative of Hong Kong-based nonprofit Students & Scholars Against Corporate Misbehavior (SACOM) claiming that Foxconn used advance knowledge of recent audits by the Fair Labor Association to hide underage workers from auditors. Specifically, the report addresses the issue of 16- and 17-year olds, who are permitted to work under Apple's supplier code of conduct if allowed under local laws, but with special restrictions on types and duration of their work.
[SACOM project officer Debby Sze Wan] Chan said she had heard from two Foxconn workers in Zhenghou last week that the manufacturer was "prepared for the inspection" by the Fair Labor Association that had been commissioned by Apple and began last week.

"All underage workers, between 16-17 years old, were not assigned any overtime work and some of them were even sent to other departments," Chan reported the workers as having said.
Other workers reported to the agency that Foxconn had relaxed certain policies such as by adding additional break periods ahead of the audits.
Fair Labor Association president Auret van Heerden noted to Nightline's Bill Weir in a segment that aired yesterday that his group always expects to receive "a show" when it arrives for its audits, but that its interview techniques and other strategies help to dig beneath the surface to find more accurate representations of working conditions.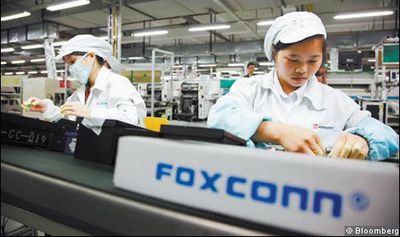 Chan's organization also focuses on issues of student labor, alleging that local Chinese governments have in some cases forced school to sent their students to Foxconn for internships even when the work is completely outside of their field of study.
Apple's high-profile presence and Foxconn's role as its largest manufacturing partner have cast the two firms into the spotlight over the issue of worker rights and factory conditions. The issues are of course not unique to the two companies, although Apple's public statements and attempts transparency have also contributed to the focused attention.