Qualcomm's Next-Generation Gobi Platform Consolidates Mobile Standards Support for Future iOS Devices
Qualcomm today announced the launch of its fifth-generation Gobi reference platform that seeks to pack support for nearly all of the major worldwide mobile standards into a single chip. While the reference platform is not ready in time for inclusion in the iPad 3, it does pave the way for future world-mode iOS devices and is targeted at ultra-thin notebooks and tablets.
Based on Qualcomm's Gobi 4G LTE wireless baseband modems, the MDM9615™ and MDM9215™, the technology delivers fast LTE connectivity on FDD and TDD networks worldwide, with backwards compatibility to both HSPA+ and EV-DO networks. This will allow support for regional LTE frequencies with backwards compatibility to existing 2G/3G technologies, allowing Gobi 4G LTE devices to connect to the faster LTE network locally and stay connected to the Internet globally on 3G networks worldwide. [...]

Qualcomm's latest Gobi 4G LTE connectivity reference platform includes embedded GPS capability and features an application programming interface (API) with LTE extensions, which is compatible with leading connectivity standards, including CDMA2000 1xEV-DO Rev. A and Rev. B, HSPA+, dual-carrier HSPA+, TD-SCDMA and LTE, with integrated backwards compatibility to HSPA and EV-DO.
Gobi offers a layer of software enhancements on top of Qualcomm's MDM chipsets in order to streamline wireless connectivity across technologies.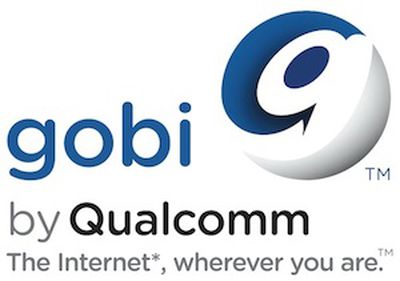 Apple already uses a world-mode chip to support both GSM and CDMA networks in the iPhone 4S, but the device does not support faster LTE networks now being deployed. The iPad 3 has been claimed to support LTE, and will likely be using a world-mode chip capable of falling back onto both GSM and CDMA 3G networks.
Apple has held off on supporting LTE so far because the technology has simply not been available in a single-chip solution meeting Apple's size and power requirements. But with Qualcomm's new single chip designs now making their way to availability, Apple has options that suit its design and performance goals for future devices.
While the identity of the LTE wireless chip in the iPad 3 has not yet been revealed, Qualcomm's roadmap suggests that Apple may be looking to use the MDM9600 (or MDM9615) in the iPad 3. For the iPhone 5 due later this year, Apple would likely utilize the MDM9615, which does pack voice capabilities onto the LTE chip.