Apple Sues Motorola Over Licensing of Cellular Technology by Qualcomm
Reuters reports that Apple has filed a lawsuit against Motorola Mobility alleging that Motorola has breached a licensing agreement with Qualcomm in its efforts to have a number of Apple's iOS devices banned from sale in Germany. Following a December victory by Motorola in a German court, Apple last week briefly pulled all 3G-enabled products with the exception of the iPhone 4S from its German online store. They were restored within a few hours after the injunction was suspended.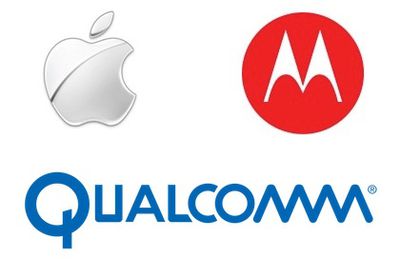 Today's lawsuit specifically addresses the iPhone 4S, which Motorola has also been seeking to block in Germany and other countries. The iPhone 4S utilizes Qualcomm's MDM6610 baseband chip, and Apple argues that Qualcomm's patent license with Motorola exhausts Motorola's rights to further royalties from Apple.
The suit, filed in a San Diego federal court, argues that Motorola's German lawsuit against Apple breaches terms of a patent licensing agreement between Motorola and Qualcomm. [...]

In the latest lawsuit, Apple says that as a Qualcomm customer, Apple is a third-party beneficiary of Motorola's agreement with Qualcomm. Under that agreement, Motorola's rights under certain patents are exhausted, Apple argues.
Apple has raised this issue before, perhaps most notably in defending itself against Samsung in Australia where it similarly claimed that Apple is protected from attacks based on these patents related to core cellular technologies by virtue of Qualcomm's licensing agreements. Motorola and Samsung have disagreed with Apple on that front, and Apple is now pressing the matter with a lawsuit of its own specifically addressing the issue as it relates to Motorola's efforts in Germany.