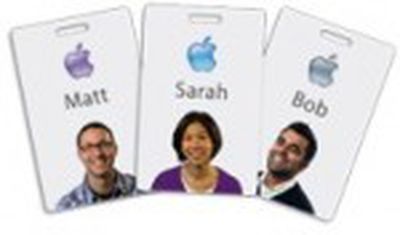 Last month, we noted that Apple had signed a pair of leases for over 300,000 square feet of space in Sunnyvale, the company's first venture into the city next door to its home in Cupertino, California. The leases were said to be part of a larger effort in which Apple was looking to secure 700,000-800,000 square feet of space in Sunnyvale as it continues to grow and to tide it over until its massive new headquarters campus opens several years from now.
According to a press release (PDF) from the City of Sunnyvale, another piece of that plan has fallen into place with Apple's commitment to lease a new 156,000 square foot building in downtown Sunnyvale. Apple is said to be planning to move 400 employees to the building, which sits directly adjacent to a similar building where Nokia just last year consolidated the majority of its Bay Area operations.
Sunnyvale City Manager Gary Luebbers has announced that Apple will join the ranks of high-tech businesses located in downtown Sunnyvale. Apple will occupy the new 156,000 square-foot Town Center Office building at Mathilda and McKinley avenues.

"This is an important step forward," said Luebbers. Our entire community will benefit as we see yet another large gain in the Town Center redevelopment project."
Apple plans to occupy the new building in the third quarter of this year.
Apple's planned "spaceship campus" in Cupertino is set to offer 2.8 million square feet of space, but the structure will not be complete until 2015. In the meantime, Apple has continued to snap up real estate leases wherever it can in Cupertino and the surrounding area to accommodate its rapidly-growing workforce. Apple currently employs roughly 25,000 full-time non-retail employees, the vast majority of which operate out of or near the company's Cupertino headquarters.