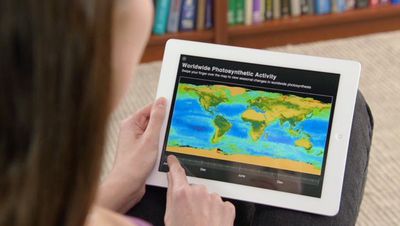 TechCrunch
summarizes notes from today's
media event
. Of interest, they seem to reveal that Apple's interactive textbook format is not quite the official ePub 3 spec:
Books are not technically in the EPUB format, but they borrow from it (likely EPUB 3). Certain interactive elements of the books require the files to be done in the slightly different iBooks format, Apple says.
Earlier rumors had suggested that Apple will adopt ePub 3 for their new iBooks, but according to this note, it's slightly different. It's not clear what this means and if the changes are meant to eventually fold back into the ePub standard or not.
Apple's iBooks Author application creates content in this new format and projects made from that application can only be sold through the iTunes Store. At this point, however, it seems no other vendors yet support the format.