ITC Rules For Apple in Patent Case, Bans Some HTC Imports [Update: HTC Responds]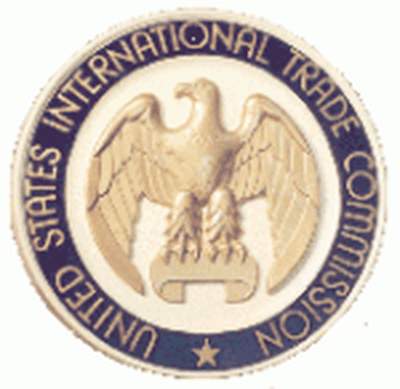 The U.S. International Trade Commission has ruled in favor (PDF) of Apple in a patent dispute with Taiwanese phone manufacturer HTC. The commission found that a number of HTC devices violate two claims related to an Apple patent. As a result of the decision, an actual ban on the importation of some HTC devices goes into effect in April of 2012.
Florian Mueller of FOSS Patents on the decision:

What Apple has won is a formal import ban scheduled to commence on April 19, 2012, but relating only to HTC Android phones implementing one of two claims of a "data tapping patent": a patent on an invention that marks up phone numbers and other types of formatted data in an unstructured document, such as an email, in order to enable users to bring up other programs (such as a dialer app) that process such data. The import ban won't relate to HTC Android products that don't implement that feature, or that implement it in ways not covered by those patent claims.
Mueller goes on to note that it is possible for Google to implement the feature in a way that doesn't violate Apple's patents, which would render the ban meaningless. However, it does give Apple a bigger bargaining chip in its many lawsuits against Android manufacturers.
According to the decision (PDF), the patent being infringed is:
- U.S. Patent No. 5,946,647 on a "system and method causes a computer to detect and perform actions on structures identified in computer data."
This ruling echoes an earlier one by an ITC judge from July in the same case.
The United States International Trade Commission is an independent federal agency that, among other things, adjudicates cases involving imports that allegedly infringe intellectual property rights." It has the power, in rare cases, to ban infringing products from the country entirely.
Update: In a statement given to BGR, HTC says it is "well prepared for this decision, and our designers have created alternate solutions for the '647 patent."