Less than two weeks ago, Apple revealed digital flip-style signage outside its forthcoming retail store in Manhattan's historic Grand Central Terminal. The signage consisted of 58 separate display panels showing a rotating group of messages regarding the store's grand opening, which is scheduled for this Friday, December 9th.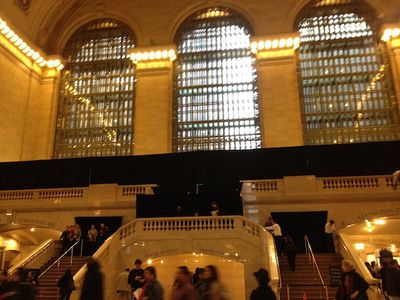 With the opening just three days away and a closed event for the media scheduled for tomorrow, techfootnote reveals that Apple has now removed the signage and begun disassembling the black construction barrier that had blocked the main stairway entrance to the store. The store's entrance and views onto the balconies remain obscured by black curtains, which can be quickly and easily removed ahead of the store's opening.


Apple has posted information on the store, noting that the location will offer a relatively early opening time of 7:00 AM on weekdays in order to accommodate the needs of commuters utilizing the terminal.