Apple Removes 'Texas Hold'em', its Only iOS Game, from App Store
In a bit of an interesting move, Apple has removed its Texas Hold'em game from the App Store, potentially marking the end of the only game Apple ever produced on its own for the App Store.
Texas Hold'em began life as a game for non-iOS iPod models, debuting in late 2006. As Apple introduced the iPhone just a few months later, rumors circulated that Apple was getting serious about gaming, in part evidenced by its in-house work on Texas Hold'em for the iPod.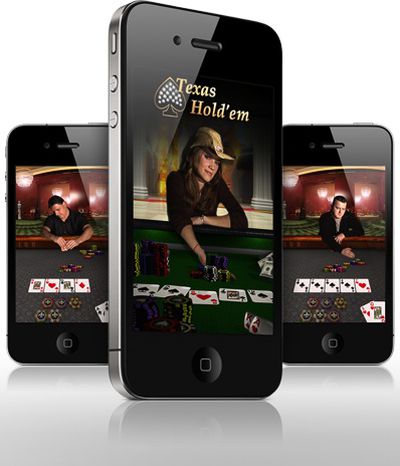 When Apple officially launched the App Store for the iPhone and iPod touch in 2008 to allow third-party developers to create apps for iOS, Texas Hold'em appeared as a debut title with greatly enhanced functionality over the traditional iPod version, further fueling claims of Apple's interest in pursuing game development of its own.
Apple's early interest in producing its own games for the iPod and later iOS appear to have stemmed from concerns over its ability to attract third-party developers to the platform, or at least to provide those developers with an example of what could be done on the devices. As large developers such as EA and Gameloft and a host of smaller developers all flocked to the platform, Apple undoubtedly quickly discovered that it did not need to support its devices with its own gaming content.


Unsurprisingly, Apple has not released any information on the reason behind the disappearance of Texas Hold'em, which sold for $4.99 and was last updated in September 2008. A dedicated page about the game remains active on Apple's site at this time, although it is not featured on or linked to from other App Store pages on the site.
(Thanks, Travis!)
Update: Apple has now removed the Texas Hold'em feature page from apple.com.