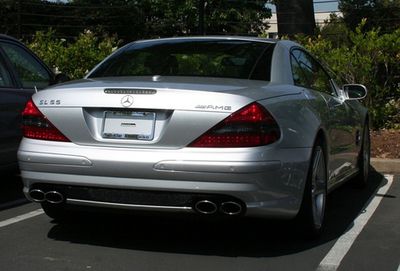 Photo by
IrishEyes/Flickr
ITWire
claims to have the truth about how Steve Jobs had no license plate on his Mercedes.
This lack of license plate has drawn a lot of speculation over the years, but no clear answer had been pinned down. ITWire spoke with Jon Callas, who had worked in security roles at Apple. He explained how Jobs got away with it:
Steve (or someone close to him) spotted a loophole in the California vehicle laws. Anyone with a brand new car had a maximum of six months to affix the issued number plate to the vehicle.

So Jobs made an arrangement with the leasing company; he would always change cars during the sixth month of the lease, exchanging one silver Mercedes SL55 AMG for another identical one. At no time would he ever be in a car as old as six months; and thus there was no legal requirement to have the number plates fitted.