Memorial Service for Steve Jobs Brings Tributes from Family and Friends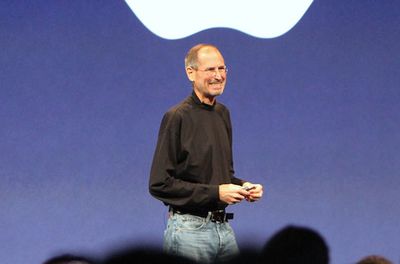 Memorial services for Steve Jobs continued over the weekend, with one arranged for family and friends at Stanford University's Memorial Church drawing a number of high-profile personalities to celebrate Jobs' life. According to The Wall Street Journal, the service included remarks from a number of Jobs' family members, as well as close friend and Oracle CEO Larry Ellison and Apple design guru Jony Ive.
Steve Jobs's widow Laurene Powell Jobs, sister Mona Simpson and three of his children spoke at the memorial service held for the Apple co-founder on Sunday, according to two people who attended.

...

Both people who attended described the service as incredibly moving and a fitting tribute to Mr. Jobs, who was known as a tech visionary, demanding boss and a fanatic for design. One person mentioned that many speakers cracked jokes about Mr. Jobs, who died on Oct. 5 after a long battle with pancreatic cancer.
The report notes that music for the service was provided by cellist Yo Yo Ma, folk singer Joan Baez, and U2 singer Bono, who read lyrics from an iPad.
Jobs' private funeral was held two days after his death earlier this month and an event for Apple employees will be held this Wednesday. That event will reportedly include a temporary closure of Apple's retail stores to allow employees to view a live webcast of the service.