Apple Sets Q4 2011 Earnings Release For October 18th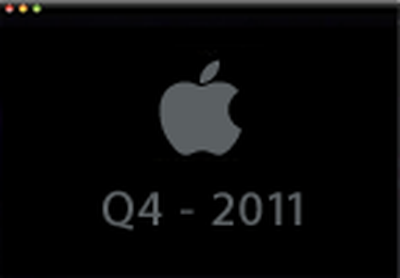 Apple issued a press release today stating that it will announce its earnings for the fourth fiscal quarter of 2011 (third calendar quarter) and host a conference call regarding the release on Tuesday, October 18th.
The conference call at 5:00 PM Eastern / 2:00 PM Pacific will follow the earnings release itself which typically comes around 4:30 PM Eastern.
Apple last quarter announced record-breaking results in a number of areas, including $7.31 billion in profit on revenue of $28.57 billion. For the fourth fiscal quarter, Apple has issued guidance of $25 billion in revenue with profits of $5.50 per share.