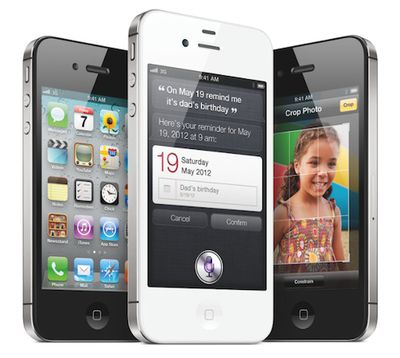 In what may be a sign of optimism on the part of Apple regarding iPhone 4S uptake, Digitimes reports on an article from the Commercial Times claiming that manufacturing partner Pegatron has now received orders for 15 million units of the iPhone 4S, with at least two million of those coming in the fourth quarter of this year.
Pegatron Technology has landed orders for 15 million units of the iPhone 4S from Apple with shipments reaching 2-2.5 million units in the fourth quarter of 2011, the Chinese-language Commercial Times has cited sources as saying. Earlier reports indicated that the volume of Pegatron's iPhone 4S oders would be only 10 million units.
Pegatron had previously been reported to be targeting 10 million units, potentially not beginning deliveries until 2012 as its stock was said to be focused on Asian markets that will see later launches of the device. But an increase in orders and an acceleration of the production timetable suggest that Apple and its suppliers are working hard to meet demand for the new device, which saw one million pre-orders in the first 24 hours of availability.