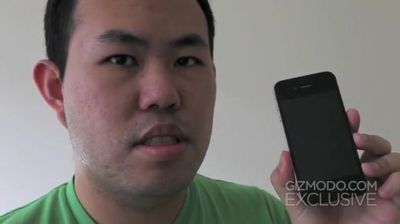 Late yesterday, CNET reported that Brian Hogan and Sage Wallower, the two men involved in finding a lost iPhone 4 prototype in a Redwood City, California bar last year and selling it to Gizmodo, have pleaded no contest to the theft charges that had been brought against them. The two men were each sentenced to one year of probation and 40 hours of community service, and were required to pay $250 in restitution to Apple.
"We asked for some jail time," [Steve] Wagstaffe, the district attorney, said today. "The judge considered that Wallower had served in the armed forces and Hogan was enrolled in San Jose State, and neither had any criminal record, and decided that jail time wasn't required. Someone from my office called Apple's general counsel. This is a fairly routine theft case. This was a couple of youthful people who should have known better."
In a follow-up report relating an interview with Wagstaffe, CNET shares that Gizmodo was ultimately cleared of any charges related to the case because of a lack of evidence. Wagstaffe did, however, have some harsh words for the behavior of Gizmodo's staff.
Wagstaffe said, however, that his office's review of the computers seized from [Gizmodo editor Jason] Chen's home showed the correspondence between Gizmodo editors was "juvenile."

"It was obvious that they were angry with the company about not being invited to some press conference or some big Apple event. We expected to see a certain amount of professionalism--this is like 15-year-old children talking," Wagstaffe said. "There was so much animosity, and they were very critical of Apple. They talked about having Apple right where they wanted them and they were really going to show them."
The district attorney's office had specifically looked for evidence of Gizmodo's participation in theft leading to possession of stolen property, as well as potential extortion, but did not find sufficient evidence to support either charge.