AppleCare+ to End Informal Free Replacement Policy for Damaged iPhones [Updated]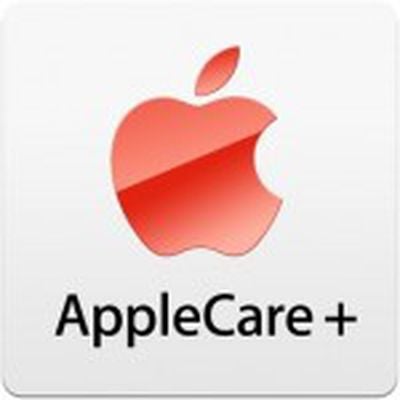 Last week, we noted that Apple had introduced a new "AppleCare+" offering for iPhone, replacing the previous $69 AppleCare with the new $99 warranty extending coverage to two years from the date of device purchase and including new coverage for up to two incidents of accidental damage. Incidents of accidental damage covered under the new AppleCare+ program will also incur $49 service fees.
One Apple retail store source has contacted us to explain in more detail how the new AppleCare+ program will also change the way the Genius Bar handles damaged devices. Previously, Genius Bar staff had some flexibility in waiving the $199 out-of-warranty replacement fee as a "one-time exception", giving customers a free replacement for a damaged phone. With the shift to AppleCare+, Genius Bar staff will no longer have the option of offering free replacements, so customers who have been aware of Apple's informal replacement policy should be mindful of the change.
Apple is also now requiring that AppleCare+ be purchased at the same time as the device, a change from other AppleCare offerings that have allowed customers to purchase AppleCare anytime before the standard warranty expires. That requirement has been causing some confusion with iPhone 4S pre-orders through carriers and other outlets, as many of them have not been offering AppleCare+ as an option.
Customers seem to be hearing different stories from Apple sales representatives regarding adding AppleCare+ to iPhone 4S purchases made elsewhere, adding to the confusion. Some representatives have suggested that a simple phone call to Apple can resolve the situation, while others have suggested that users should bring their unopened iPhone 4S boxes to Apple retail stores and have staff members set up the devices and add AppleCare+.


But while Apple's official policy requires AppleCare+ to be purchased at same time as the device, the source who reached out to us notes that Apple will allow users who did not purchase AppleCare+ to add it to a replacement phone if they damage their device and need to have it replaced. Under the program, customers needing to replace a damaged iPhone would be given a $50 discount on Apple's standard $199 replacement fee if they also purchase AppleCare+ for the replacement device, for a total cost of $249. That program would then cover the consumer for additional accidental damage incidents in the future.
Update: We're hearing that even Apple isn't clear on whether AppleCare+ needs to be purchased at the same time as the device. While Apple's iPhone and AppleCare pages are clear that AppleCare+ "must be purchased together with your new iPhone", the legal text of the AppleCare+ Terms and Conditions (PDF) indicates otherwise:
You must purchase the Plan while your original iPhone is within Apple's One Year Limited warranty.
We've been told that Apple may be offering some clarification on the AppleCare+ situation by the time the iPhone 4S launches on Friday.
Update 2: Apple has been reaching out to customers who were unable to order AppleCare+ at the time of their iPhone 4S purchases, noting that customers will have 30 days to visit an Apple retail store to purchase AppleCare+ if they so desire. The company's online store will not support standalone ordering of AppleCare+.