Will Apple's Executive Shuffle Bring in New Chief Operating Officer?
With Apple Chief Operating Officer Tim Cook having been elevated to the position of CEO following Steve Jobs' resignation yesterday, a hole has been left in Apple's organizational structure. And while Cook has by all accounts deftly handled operational and other day-to-day aspects of Apple's business during Jobs' several medical leaves of absence, the company will likely at some point look to bring on a new Chief Operating Officer.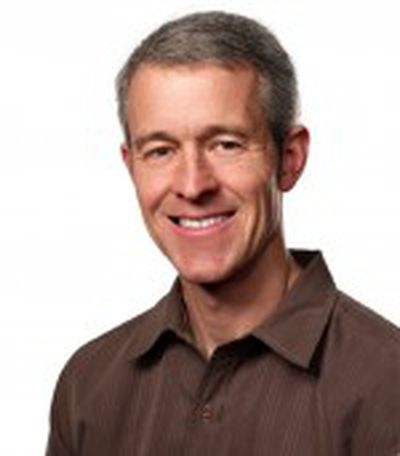 AllThingsD takes a look at the potential moves for Apple, judging current senior vice president of operations Jeff Williams as the most likely candidate. Hinting that Apple may have been beginning to deploy its succession plan as long as a year ago, Williams was promoted to his current position in July 2010 as Apple elevated his previous vice president-level position to an executive-level senior vice president position.
An Apple veteran, Williams has worked closely with Cook for over a decade and overseen some of the company's major supply chain deals. It was Williams, for example, who orchestrated Apple's massive flash memory purchase in 2005, one that effectively cornered the market for NAND flash and left rivals scrambling for supply. He's also credited with leading wordlwide operations for the iPhone since the device first launched.
Williams joined Apple as head of worldwide procurement in 1998, arriving at nearly the same time as Tim Cook following Steve Jobs' return to the company. In 2004, Williams was promoted to the position of vice president of operations. At the time of his elevation to senior vice president, it was thought that Williams was being groomed to succeed Cook as COO should Cook take on the CEO role. Now that Cook's promotion has taken place, it seems natural that Williams might step into the COO role at whatever point Apple decides it needs to fill the position.
For its part, Apple hasn't commented on any potential future organizational changes, but insists that any transitions would be smooth.
Apple spokesperson Katie Cotton stopped short of denying further organization changes down the road, but she did insist the transition will be smooth.

"Apple is not going to change," Cotton told AllThingsD. "Apple is a company and culture unlike any other in the world and we are going to stay true to that. We are going to continue to make the best products in the world that delight our customers and make our employees incredibly proud of what they do."
Cook himself has expressed similar sentiments to Apple employees, embracing the new opportunity and promising to "stay true" to the culture and vision of Apple.