Apple Building Cheaper 8GB iPhone 4, End of September Launch Alongside iPhone 5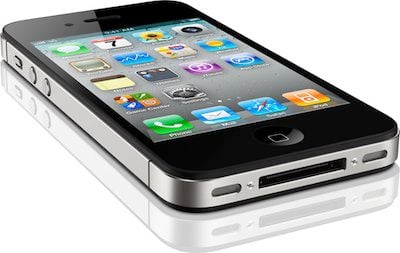 Reuters revives
rumors that Apple is building a lower priced 8GB version of the iPhone 4 to launch this fall. Reuters cites "two people with knowledge of the matter".
The flash drive for the 8GB iPhone 4 is being manufactured by a Korean company, one of the people said on Tuesday, declining to name the company. Apple currently sources its flash drives from Japan's Toshiba and South Korea's Samsung Electronics.
In addition to this low cost iPhone 4, Apple is also said to be targeting "an end of September" launch for the iPhone 5. This new iPhone 5 will reportedly look "largely identical" to the iPhone 4, but have a bigger touch screen, better antenna and an 8-megapixel camera. This contradicts many of the early case designs that have shown a dramatically different form factor.
This news comes at an interesting time, as we've been hearing more from suppliers and seeing leaked parts appear on the web. In addition to the battery prototype photo, UK repair shop iPatchiPods had also told us that their suppliers had also relayed that there would be two such models: a less expensive iPhone 4, as well as the expected iPhone 5. Due to the simultaneous development, there could be some confusion with regard to parts appearing on the net. While many are claimed to be for the iPhone 5, there may be some that are intended for this low-cost iPhone 4. In one example, the back camera part that leaked yesterday was found to be a 5 megapixel part, not an 8 megapixel part as rumored. It's possible the part could be intended for this cheaper iPhone 4.
In fact, the low-cost iPhone 4 screen is already circulating in the hands of suppliers, and we are trying to get more information on it and other potential iPhone 5 parts.