Back in June, Aspyr announced that it would be bringing Duke Nukem Forever to the Mac. While the game has received generally poor reviews, there has still been a fair amount of interest in the title given that the game has been repeatedly promised over the past 15 years.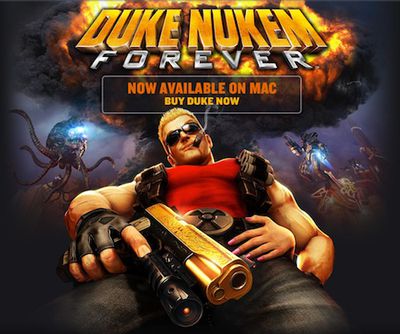 Duke Nukem Forever finally launched today for the Mac and is available via GameAgent and Steam for $39.99, but is also being offered through MacUpdate Promo for $34.99 through Sunday. The MacUpdate Promo offering also includes a free copy of Jets'n'Guns Gold.
Duke Nukem Forever is a Steam Play title, and thus allows users who purchase the title on one platform to play on other platforms for no additional charge.
Note: Purchases made through the MacUpdate Promo link financially benefit MacRumors.