'Touchgrind' Brings Multi-Touch Trackpad Gaming to OS X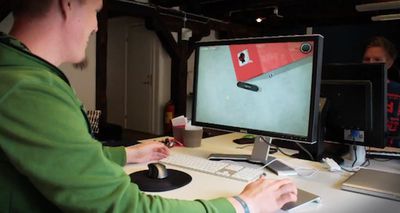 Way back in January 2010, development firm Illusion Labs demoed a Mac version of its popular iPhone game Touchgrind, showing off how the sophisticated multi-touch trackpad included on Apple's notebook computers could be used in a novel way for controlling the skateboarding gameplay.
As noted by our sister site Touch Arcade, Illusion Labs has finally followed through and released Touchgrind for OS X [Mac App Store].
Currently available for free from the Mac App Store,
Touchgrind
can obviously also take advantage of Apple's Magic Trackpad that was released last year, several months after the
Touchgrind
demo was first created.
It may have taken a while, but Touchgrind has indeed launched in the Mac App Store, and it's currently completely free. The game controls well with the multi-touch trackpad, though it definitely feels different than the iOS touch screen and does take some getting used to. The view is nice and zoomed out, similar to the iPad version Touchgrind HD [$7.99], which makes it a whole lot easier to tell where you are going while cruising around the skatepark.
Illusion Labs has been aggressive in demoing ideas for moving its iOS games to other devices and platforms, having also shown off Touchgrind and another title, Sway, on a large multi-touch table several years ago.