Apple TV Seeing Moderate Success, But No Hardware Update Imminent?
Yesterday, we noted that Logitech had slashed the price of its Google TV-powered Revue set-top box to below cost following a quarter in which customer returns actually exceeded new sales. We reported that development within the context of Apple's measured steps into the television market that have seen the Apple TV primarily function as a media hub for iTunes Store content and a handful of streaming services.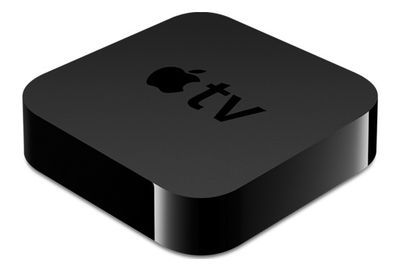 Apple does indeed appear to be having some moderate success with the Apple TV, as industry checks by Concord Securities analyst Ming-Chi Kuo reveal that Apple shipped approximately 480,000 Apple TV units during the second quarter, as reported to AppleInsider. The performance represents more than 70% year-over-year growth as Apple transitioned from the larger hard-drive based first-generation Apple TV to the iOS-powered second-generation streaming device.
Kuo's industry sources claim, however, that Apple is not planning a hardware update for the Apple TV during the current quarter, putting a damper on the excitement of those hoping that changes in iOS 5 would open the door to a true 1080p Apple TV. Instead, Apple is said to be relying on iOS enhancements to boost the AirPlay capabilities of the Apple TV to better support Apple's latest iOS devices.