Apple Considering Barnes & Noble Acquisition?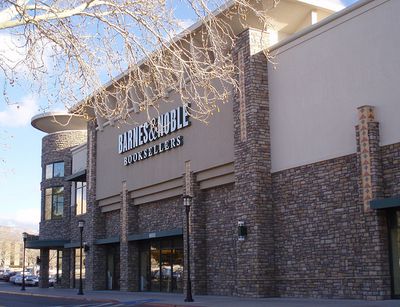 Apple may be looking at an acquisition of bookseller Barnes & Noble, according to an "unproven source" at BGR:

We received a tip from an unproven source claiming to have knowledge of discussions within Apple to possibly purchase Barnes & Noble...

This unproven source also said that iTunes 11 would be released in September along with iOS 5 and iCloud, and will support reading iBooks on computers as well as textbook purchases and rentals.
It's unclear what Apple would gain from such a purchase. B&N has more than 700 stores plus another 600 college bookstores, as well as decent digital penetration with its own eBookstore and Nook e-reader.
Barnes & Noble is currently trading with a market cap just above $1b, which would be a very small dent in Apple's $76 billion cash pile, though the price would obviously be higher as a takeover premium.
We're a little skeptical about the whole thing and mention it primarily to encourage conversation. If Apple really wanted to purchase a bookseller, it could have bought Borders at fire sale prices. Wall Street seems unimpressed by the rumor: Barnes & Noble's stock price is flat on the day.
(Image via Flickr/cjc4454)