iPhone 5 Launching in Second Week of September? iPad 3 Later?
The China Times pinpoints the iPhone 5 release to the second week of September with an initial order of 4 million units. Suppliers are said to be currently preparing 400,000 trial run units. The news report also reports that the next iPad may be delayed until Thanksgiving due to component shortages.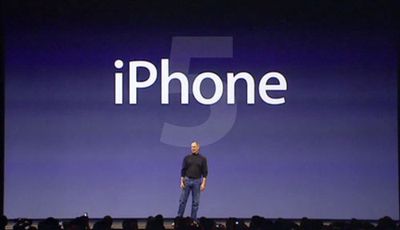 A mid September launch lines up nicely with current expectations for the iPhone 5 release. Apple has held an iPod media event in September for the past 3 years. With no iPhone release during this year's WWDC, Apple is expected to include the iPhone launch at this September event alongside the public release of iOS 5.
There's been some debate about what features the iPhone 5 will include. Recently leaked case designs have shown some major design changes, while other sources have said the iPhone 5 will look largely like the iPhone 4.
The China Times has had a hit or miss record with Apple-related rumors, though they do seem close to Apple's suppliers in China and may certainly have knowledge of their production plans. Reuters had previously also reported the iPhone 5 would see a September release with production beginning in July.