One Million Copies of Lion Bought From Mac App Store
Apple announced today that more than 1 million copies of OS X Lion have been downloaded from the Mac App Store worldwide in the day it has been available. Apple notes users are buying Lion faster than any other OS release in Apple's history.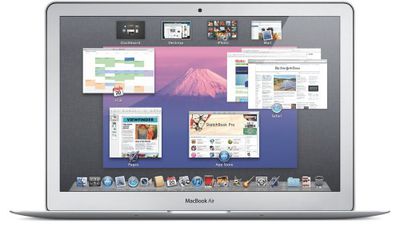 Apple marketing chief Phil Schiller:
Lion is off to a great start, user reviews and industry reaction have been fantastic. Lion is a huge step forward, it's not only packed with innovative features but it's incredibly easy for users to update their Macs to the best OS we've ever made.
At 3.7GB per download, this totals more than 3.5 petabytes of data -- 3,700,000 gigabytes.
In 2005, it took more than a month for Apple to sell two million copies of Mac OS X Tiger. Two years later, Apple sold more than two million copies of Mac OS X Leopard in its first weekend.
In 2009, it was estimated that sales of Snow Leopard -- which, like Lion, was priced considerably cheaper than either Tiger or Leopard -- were double that of Leopard, although Apple didn't tout sales numbers in a press release like they have with Lion.