Steve Jobs' Authorized Biography Gets New Title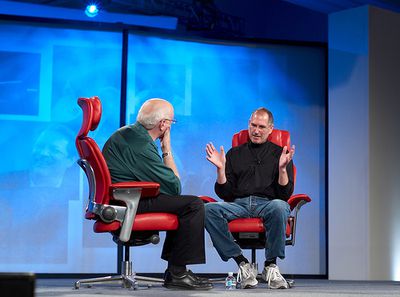 The authorized biography of Steve Jobs, announced earlier this year and scheduled to be released by Simon & Schuster in March 2012, has a new title.
According to Fortune, the old title, iSteve: The Book of Jobs, chosen by the publisher's publicity department, wasn't a favorite around author Walter Isaacson's household. Isaacson has succeeded in getting a new title approved:
Steve Jobs by Walter Isaacson.
In 2010, it was first reported that Steve Jobs had agreed to participate in an authorized biography. The book is due on March 6th, 2012 and is already available for
pre-order from Amazon
.
(Photo by Flickr/Joi Ito)