Adobe and Avid Target Final Cut Pro Users With 'Switcher' Discounts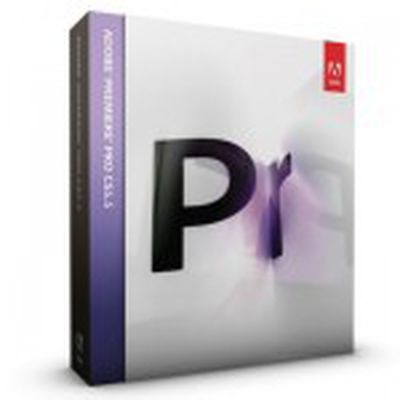 Adobe today announced a new "switcher" promotion clearly designed to take advantage of the significant amount of criticism being levied against Apple's new Final Cut Pro X. The new program offers a 50% discount on either Creative Suite CS5.5 Production Premium or Premiere Pro CS5.5 to current users of Apple's Final Cut Pro or Avid's Media Composer. Certain current Adobe users are also eligible for the promotion.
"We're hearing from video professionals that they want pro level tools that address cutting edge work but also allow them to use legacy footage and workflows," said Jim Guerard, general manager and vice president of professional video and audio, Adobe. "At Adobe we've been in the trenches with video pros for years and with Adobe Premiere Pro CS5.5 and CS5.5 Production Premium we've delivered professional-grade tools that are already being battle-tested by some of the most innovative filmmakers, broadcasters and video pros."
Adobe's switcher program is limited to commercial customers and is valid through September 30th.

Avid has also taken advantage of Apple's issues, once again offering Final Cut Pro users more than 50% off of its Media Composer software, pricing it at $995 compared to the usual $2,295 download price and $2,495 boxed price. The discounted pricing is available for existing pre-Final Cut Pro X users.
We are listening. And one of the things you have clearly said is that you want Media Composer to be more accessible. In response to your feedback, we are extending the cross-grade to Media Composer - through September. Final Cut Pro (excluding FCP X) users can get Media Composer 5.5 at the promotional price of $995 USD. You can order the cross-grade as of next Tuesday, July 5th.
Avid had offered the crossgrade promotion from mid-April through June 17th after Apple took over the Final Cut Pro User Group SuperMeet at NAB to preview Final Cut Pro X, kicking out Avid and other sponsors of the event in order to have the stage for itself. Avid's decision to renew the crossgrade the program through September is clearly an effort to attract Final Cut Pro users disappointed in the official release of Final Cut Pro X.