Next-Generation iPhone With 'Radical New Case Design' Coming in August?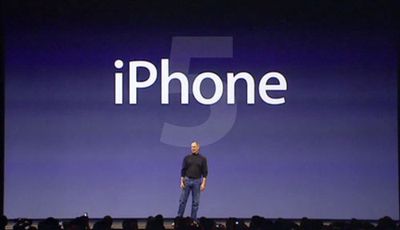 BGR reports that it has received word from a reliable source indicating that the next-generation iPhone will indeed be a significant departure from the existing iPhone 4 form factor, bringing a "radical new case design" for the handset. According to the source, Apple may be preparing for an event in early or mid August to introduce the next iPhone, which would become available in the last week of August.
While Apple has indeed been giving some developers access to a device known as the iPhone 4S -- an iPhone 4 with upgraded internals -- BGR has independently confirmed that the next-generation iPhone will not merely be an upgraded iPhone 4 as had been previously rumored. We have been told by a reliable source to expect a radical new case design for the upcoming iPhone. We have not been given any additional details surrounding the design of the new iPhone case, though.
BGR's claims contradict a number of other reports that have claimed that Apple's next iPhone will appear nearly identical to the iPhone 4, with most improvements confined to the internals of the device. Several reports have also suggested that the new iPhone won't appear until the September-October timeframe, in line with the company's iPod-focused media event traditionally held around that time.
While BGR has demonstrated solid sourcing for Apple's iOS updates and offered some accurate information from Apple's retail store operations, the site has been less accurate with other recent claims. Recent misses include Back to School promo details and claimed MacBook Pro details.