A few of the hundreds of "new" features in iOS 5 were "appropriated" from other developers. One, the ability to trip the iPhone camera shutter by pressing the Volume Up button instead of pressing a soft-button on-screen, came from a hidden feature that iOS developer tap tap tap included in a version of Camera+, an iPhone camera replacement app.
As an added bonus, if you press the Volume Up button on the Apple Earphones with Remote and Mic that comes with every iPhone
that
will trip the shutter as well.
It's a pretty clever trick, and for those who use the iPhone to take pictures -- of which there are many (see below) -- it might come in handy. Combine the iPhone and headphone remote with a simple tripod/stand like the Glif, and you've got a cheap-and-functional camera rig.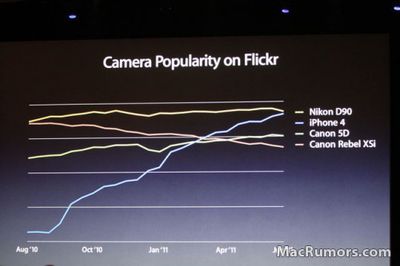 Hat tip to Cult of Mac, and Charles for the video.