Apple Still Planning to Include Nuance/Siri Voice Features in iOS 5?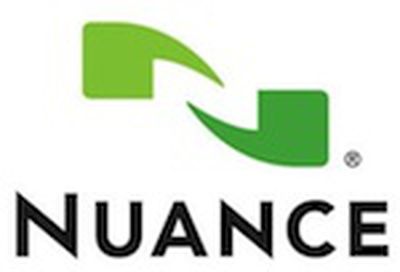 One of the major rumors for iOS 5 that failed to materialize at Apple's WWDC keynote yesterday was new voice features from Nuance and Siri. The rumors had pegged iOS 5 as receiving significant integration of voice recognition capabilities, potentially handing off much of the processing for that functionality to its new North Carolina data center.
Apple's keynote was of course devoid of any talk of voice recognition features in iOS 5 or any other Nuance-related announcements, leading to questions about where things stand with the rumor. TechCrunch now revisits its earlier claims, noting that such a deal may still be in the works for iOS 5 but that it simply wasn't ready to go in time for WWDC.
We're still looking into this, but here's the latest we're hearing. At least three of our original sources on this were "very surprised" not to hear anything during the keynote today. One noted that leading up to the last minute, they were sure new, elaborate voice features in iOS 5 were going to be announced on stage. It didn't happen. Apple has been known to pull things at the last second. But this may go deeper.
The report goes on to speculate about whether public disclosure of the Nuance-Apple negotiations may have derailed things somewhat, given the reputations of Apple and Nuance both as hard negotiators.
In suggesting that the Nuance integration may still be in the works, the report also points to a few circumstantial pieces of evidence, including the presence of Nuance's chief mobile platform architect at the WWDC keynote and a brief on-stage demo from Apple's Roger Rosner, who is believed to be heading up the Nuance/Siri work at Apple and who may have had a last-minute change in topic after the Nuance integration was deemed not ready for public consumption.
Update: As noted by several readers, Apple's slide showing a host of iOS 5 features that were not prominently discussed during the keynote does make mention of several features related to VoiceOver and text-to-speech: "Option to speak text selection", "VoiceOver item chooser", and "VoiceOver action support". It is unclear if these are the rumored Nuance features or if the integration is truly a more substantial effort, which should include speech recognition beyond that already utilized in Voice Control on iOS.