The international expansion continues. Apple opened its seventh store in France this morning, this one in the major city of Lyon in the eastern part of the country. The store, located in a shopping mall in the La Part-Dieu business district, is very close to the Lyon Part-Dieu railway station, a major transportation hub.
Even though this is the 325th location to open, new store openings (NSO's in Apple parlance) are sure to draw a crowd and the Apple Store Part-Dieu is no exception. MacRumors reader Clement sent in these shots from the opening and said there was a two-hour queue to get in the store.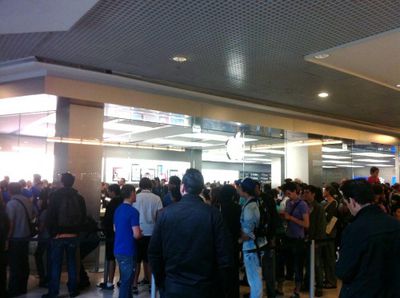 Apple Store Part-Dieu is number R373 according to Apple's internal store numbering system.