Twitter Debuts New Photo Sharing Integration and Improved Search Ahead of iOS 5 Introduction
Twitter today
announced
the debut of two new features: photo integration and improved search capabilities.
On the photo front, Twitter has partnered with Photobucket to allow users to attach photos directly to their Tweets rather than having to rely on third-party image-hosting services. The capabilities will be rolling out over the next several weeks to twitter.com and the company's official apps, and the company is working with mobile carriers to allow photos to be sent via MMS.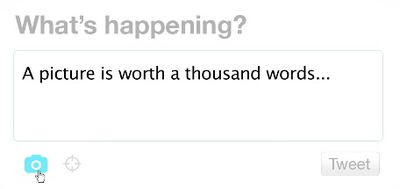 Over the next several weeks, we'll be releasing a feature to upload a photo and attach it to your Tweet right from Twitter.com. And of course, you'll soon be able to easily do this from all of our official mobile apps. A special thanks to our partner Photobucket for hosting these photos behind the scenes.
Twitter's improved search capabilities will bring increased relevance for results and also include related photos and videos directly on the results page. Twitter has also partnered with Firefox to integrate hashtag and username searching directly into the browser's address bar.
Twitter's new features are interesting given rumors that iOS 5 will include substantial integration with Twitter, specifically including the new photo sharing service. While Twitter obviously has made no announcements regarding such capabilities, we may hear more in just a few days as Apple previews iOS 5 at its Worldwide Developers Conference in San Francisco.