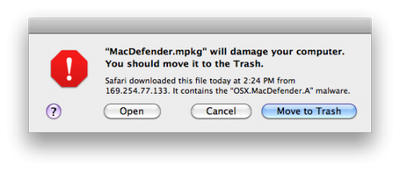 Apple has detailed what changes have been made in the latest Mac OS X Snow Leopard Security update that was released earlier today. Besides adding specific detection for the "Mac Defender" malware, Apple has added a daily update to this database.
Apple maintains a list of known malicious software that is used during the safe download check to determine if a file contains malicious software. The list is stored locally, and with Security Update 2011-003 is updated daily by a background process.
This means that Apple will be able to push out profiles for newly found malware without requiring a new software update.
Users can opt-out of this daily download if they choose.