Apple Revamps 'Apple Store' iOS App With Custom Mac Configurations, Enhanced In-Store Mode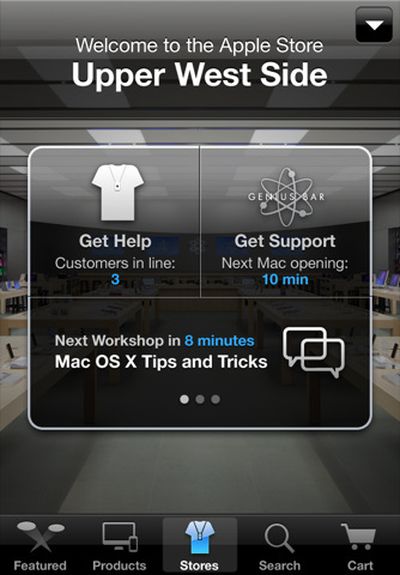 In line with our report from several days ago, Apple today updated its Apple Store application for iOS devices [App Store] with new support for build-to-order Mac customizations. The update also brings enhanced in-store capabilities to go along with other changes to the company's retail stores.
What's new

- Enhanced in-store mode lets you get help and support quickly when you're at an Apple Retail Store.
- The ability to custom-configure a new Mac with the options you want.
The Apple Store application is also now rolling out in a number of European countries. The app had been exclusive to the United States until today's update.
Unfortunately for iPad users, the Apple Store application is not yet universal and thus offers only a single view optimized for the screen size of the iPhone and iPod touch, although the app of course works on the iPad as well.