Google announced an update yesterday to its Google Search iOS app that includes speed and interface improvements. Google Search received a major revamp in March featuring a new interface and gestures to refine search results. Yesterday's update to version 0.8.2.6553 makes the app "20% more responsive" and disables the "Just Talk" voice-activated search function by default.
Additionally, search results are now shown in a larger font size and the entirety of each search result is now a tappable target.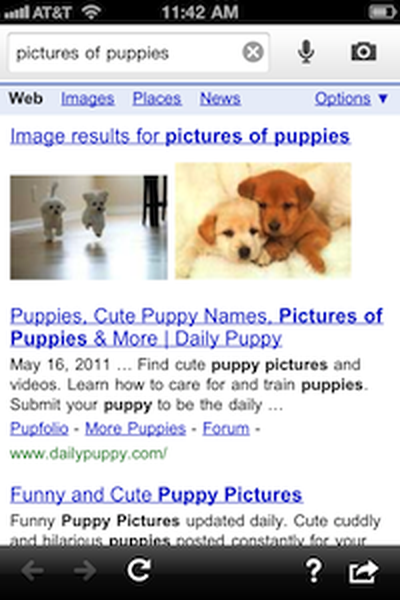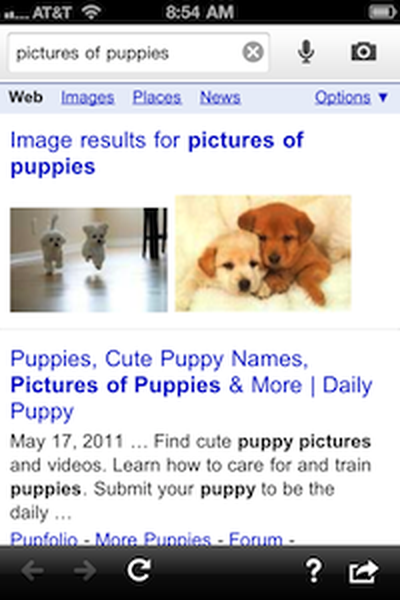 Search results in the previous version of Google Search (left) and in the latest version (right)
Google Search
remains a free universal app and requires iOS 3.0 or higher.