Software Fix Coming to Address Flickering Issues With Apple TV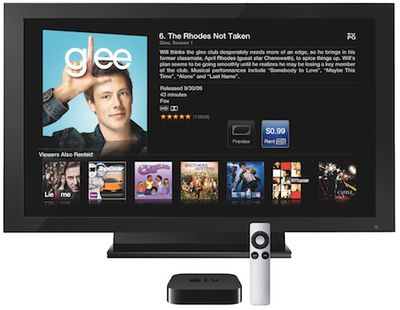 AppleInsider reports
that Apple is preparing a new software update for the Apple TV to address issues with flickering when used with certain televisions.
An Apple support representative has confirmed that Apple is aware of the issues caused by the latest update to the Apple TV, software version 4.2, AppleInsider has learned. The Cupertino, Calif., company is said to be working on a fix that will address the screen flickering problems for a small number of users.
Apple TV software version 4.2, which is actually a build of iOS 4.3, was released last week ahead of the iPad 2 launch.
The issue seems to appear on certain televisions attempting to convert the Apple TV's 720p output to a 1080i format for display. With the new software version, users are experiencing flickering and flashing on both direct HDMI output and HDMI to DVI video adapter output. In addition, some users are finding that the video output settings on their Apple TV have been permanently set on the "Auto" option with a 480p resolution.