Mac OS X Lion Roundup: Recovery Partitions, TRIM Support, Core 2 Duo Minimum, Focus on Security
With the first developer preview of Mac OS X Lion having been out for over 24 hours now, some additional points of interest are surfacing from those who have had a chance to look through the build. Among the interesting observations:
- Apple has added support for a separate recovery partition, hiding away utilities needed for repair and troubleshooting right on the user's hard drive. The new system will allow users to boot to the recovery partition without the need for an operating system disc. The move, along with the shift to Mac App Store distribution for the developer preview, signal a reduced reliance on DVDs that may become important if other notebooks follow the MacBook Air's lead and see their internal optical drives removed entirely.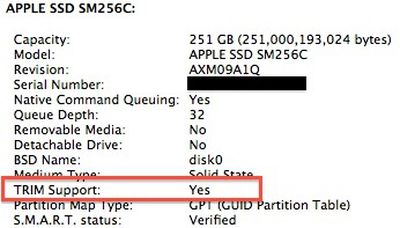 - As
noted by MacGeneration
[
Google translation
], Apple has added TRIM support in this initial developer build of Mac OS X Lion. TRIM support provides for optimization of solid-state drives by cleaning up unused blocks of data and preparing them for rewriting, preventing slowdowns that would otherwise occur over time as garbage data accumulates.
- Mac OS X Lion requires a minimum of an Intel Core 2 Duo, leaving out compatibility for Apple's earliest Intel-based machines offering Core Solo or Core Duo processors.
- CNET notes that Apple has apparently invited a number of security researchers to test out Mac OS X Lion, a move that seems to signal a more open relationship with those who are trying to find security vulnerabilities in Apple's software.