Apple Updates iOS App Store Review Guidelines to Clarify 'Cheating', Address In-App Subscriptions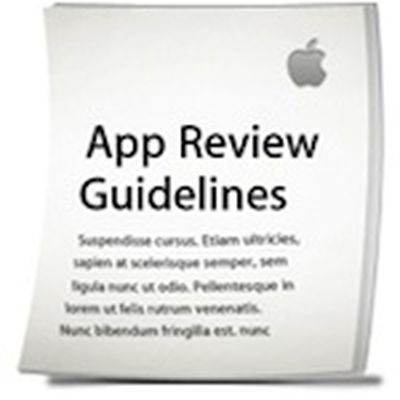 Alongside today's announcement of its new in-app subscription program and policies, Apple also updated its iOS App Store Guidelines to reflect the requirements laid out in the press release.
But Apple also made several other additions to the guidelines, with the most notable one being new language aimed to help Apple crack down on developers who "cheat the system". The new language appears as a bullet point in the introductory portion of the document, making it one the key points being stressed by Apple.
If you attempt to cheat the system (for example, by trying to trick the review process, steal data from users, copy another developer's work, or manipulate the ratings) your apps will be removed from the store and you will be expelled from the developer program.
The addition gives Apple more ammunition to help it address growing issues regarding easter eggs carrying hidden functionalities, "counterfeit" applications stealing content from other developers, and manipulation of app ratings through the use of shill accounts and other tactics.
Other notable additions to the review guidelines include language directing developers to submit apps that are simply songs, movies, or books to the iTunes Store or iBookstore rather than to the the App Store, and prohibition of arbitrary geographic or carrier restrictions on who may use a given app.