LG VL600 Becomes Verizon's Second Mac-Compatible 4G Modem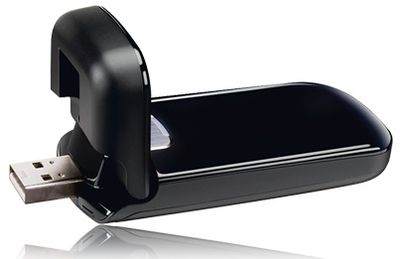 Last week, we
noted
that Verizon had released updated software finally bringing Mac OS X compatibility to the Pantech UML290, one of the carrier's two 4G (LTE) modems available for customer purchase.
Just over a week later, Verizon has now delivered a new version of its VZAccess Manager to add compatibility for its other 4G USB modem, the LG VL600.

Like the Pantech UML290, the LG VL600 is priced at $99.99 with a two-year data contract. The device is also available for $169.99 on a one-year contract and $249.99 for month-to-month service.
Monthly data plans are priced at $50 for 5 GB or $80 for 10 GB, with a $10 per GB overage fee. The carrier's 4G network promises speeds ten times that of its existing 3G network, and Verizon is working to deploy full nationwide 4G coverage by the end of 2013.