Steve Jobs Reassured Customer Concerned for Mac OS X Server's Future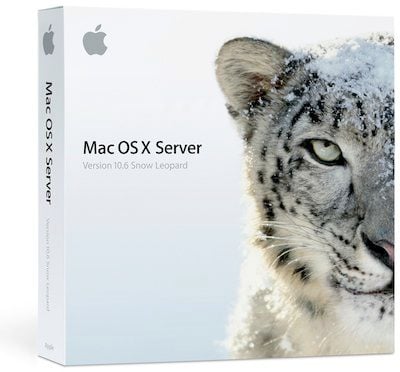 Yesterday, a
report surfaced
claiming that Apple is considering discontinuing some of its server-related offerings beyond the Xserve slated to disappear at the end of the month and suggesting that Mac OS X Server could eventually be cut from Apple's lineup. The rumors certainly generated significant interest and concern from those who are fans of Apple's server- and storage-related products.
The new report led one MacRumors reader to let us know that he had emailed Apple CEO Steve Jobs in early December specifically to inquire about whether Mac OS X Server might soon meet the same fate as the Xserve, and Jobs reportedly replied with a simple "no".
Q: If you are abandoning enterprise solutions by eliminating the Xserve, does that mean OS X Server is not far behind? It seems that way. I would hate to see that because I like the product.
A: No.
Sent from my iPhone
Jobs of course has a clever way of selectively addressing customer questions so as to not give away too much information, so readers should be careful of reading too much into his simple comment. His response could optimistically be taken to mean that Mac OS X Server's future is secure for the foreseeable future, although a more skeptical interpretation could be applied to suggest that Mac OS X Server may or may not be under consideration for discontinuation but that any discontinuation would be a bit further down the road and not "not far behind" the Xserve's demise.
Even that latter interpretation would be consistent with Hardmac's claims yesterday, which suggested that there would be a server version of Mac OS X Lion later this year but that it could eventually mark the end of the line for Apple's server operating system.