iPhone 4 Antenna Issues and Ping Rank Among Top 'Tech Fails' for 2010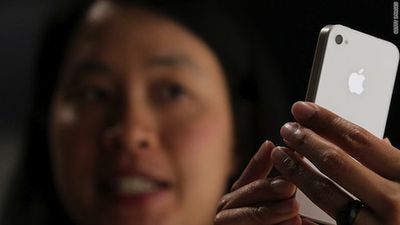 CNN
has put together its list of the
ten biggest tech "fails" of 2010
, highlighting the technology and Internet products and features that failed most spectacularly during the year.
In what may be a bit of a surprise considering how little we've heard about it over the last several months, CNN ranked the iPhone 4's antenna issues, known informally as "Antennagate", as the top tech fail of the year. In fact, even CNN acknowledges that "fail" is "a pretty relative term" considering how successful the iPhone 4 was and continues to be.
First Apple said the problem didn't exist. Then they said it was a software issue. Then they kind-of admitted it existed and gave away free cases to help. Then, they said it doesn't really exist anymore and stopped giving away the bumpers.
Months later, the problem is all but forgotten and the phones show no sign of dipping in popularity. So "fail," in this case, is a pretty relative term.
Coming in at the other end of the list at #10 is Ping, Apple's new music-focused social network that rolled out as part of iTunes 10 in early September.
There's a whole social network set up in Apple's iTunes store now.
Didn't know that? Well, there you go.
The report notes that Ping suffers from a shortage of musical artists participating in the network, and the lack of integration with Facebook is seen as a major shortcoming that leads Ping to be merely yet another social network instead of a key component of users' iTunes experience.
Other top tech fails for 2010 include 3D television, Microsoft's Kin handsets, and Google, which matched Apple's presence on the list with two products of its own: its Nexus One smartphone and its Buzz real-time social networking and communication platform.