Apple Shifting to Intel Graphics for Future MacBooks and 13-Inch MacBook Pros?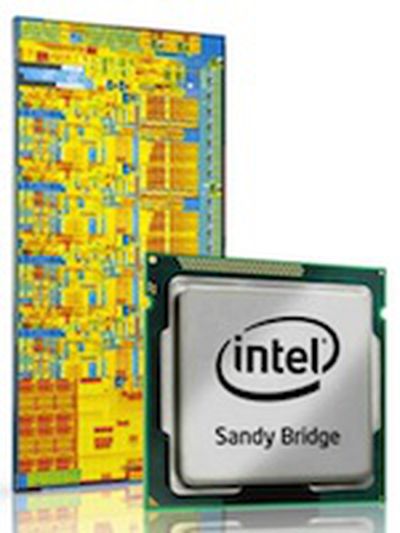 Over the last few months, Apple has taken some heat for its decision to continue utilizing Intel's Core 2 Duo processors in its smaller notebook models, including the 13-inch MacBook Pro, MacBook and new MacBook Air, while the larger MacBook Pro models have incorporated more powerful Core i5 and i7 processors. Rather than it being a cost-saving move or an intentional crippling of the cheaper machines, however, the decision is related to a dispute between Intel and NVIDIA that has prevented NVIDIA from offering integrated graphics packages for Intel's Arrandale processors.
Given that design constraints inherent in the smaller notebook sizes prevented Apple from offering discrete graphics packages to pair with Intel's i-series processors, the company was left with deciding between using Intel's inferior "HD" integrated graphics with the latest i-series processors or sticking with the Core 2 Duo processors for which NVIDIA could provide its own integrated graphics solution. Apple ultimately decided that "killer graphics" would address the biggest performance bottleneck and thus opted to pair the Core 2 Duo with a custom-built GeForce 320M graphics package from NVIDIA in its smaller notebooks.
Earlier this week, it was reported that Intel and NVIDIA have settled their dispute, and while the details of the settlement have not been made public, many observers have hoped that it could allow Apple to use a package of Intel's latest processors with NVIDIA integrated graphics for better performance.
But a new report from CNET claims that Apple, impressed by Intel's forthcoming Sandy Bridge processors that will offer enhanced integrated graphics capabilities, has already decided to adopt the all-Intel solution for its smaller notebooks, squeezing out NVIDIA.
Intel's newest processor, to be formally announced January 5 at the Consumer Electronics Show, will find its way into new MacBooks that will supersede current models, according to industry sources familiar with Apple's plans. Current MacBooks use Nvidia graphics chips along with Intel Core i series and Core 2 Duo processors. But due to the enhanced graphics capabilities of Sandy Bridge, Apple--at least for now--has determined that it will not continue using Nvidia's graphics processing units (GPUs) in some models.
According to the report, Apple is even shifting at least partially away from NVIDIA in its larger MacBook Pros, opting to include graphics solutions from AMD in those models. It is unclear, however, whether NVIDIA options might still be available on those machines.
One question that has remained about Apple's potential adoption of Sandy Bridge is whether Intel will offer support for Apple's OpenCL specification that greatly enhances system performance in some cases by offloading tasks from the processor to the graphics hardware. While NVIDIA has supported OpenCL for some time, Intel is only just now stepping up with support for the framework on the CPU side, and CNET's sources indicate that the company is in fact also working on OpenCL for Sandy Bridge's graphics component. Should Intel be able to offer full OpenCL compatibility on Sandy Bridge, it appears that Apple stands to see significant benefits from full adoption of the platform in its notebooks.