iTunes Store Now Offering HD Movie Sales in UK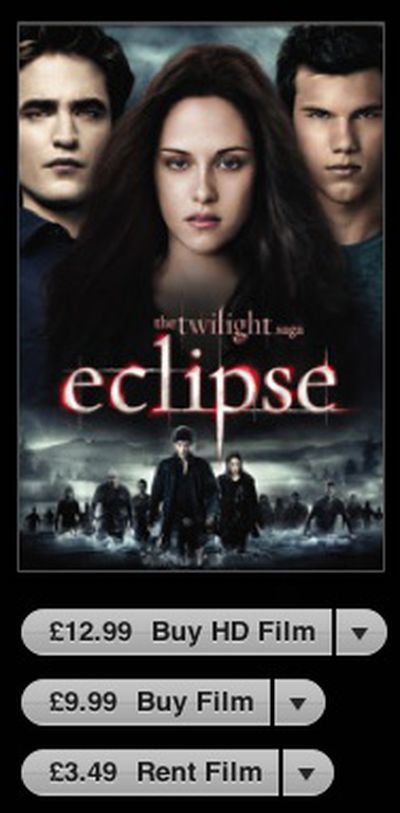 Several
MacRumors
readers have written in to report that Apple has begun offering high-definition movies for sale in its UK iTunes Store. A very limited library of titles appears to be available at the moment with,
The Twilight Saga: Eclipse
appearing to be the highest-profile release available for purchase in HD.
Films priced at £9.99 for standard definition are carrying £12.99 price tags in high definition, while cheaper films typically priced at £6.99 for standard definition are being offered at £7.99 in high definition.
Apple launched iTunes movie rentals and sales in the UK in June 2008, but high-definition films were only available for rent, and even then only with limited titles. The company began offering HD movie sales in the United States in March 2009, but has been slow to extend the offering to other countries.