Steve Jobs: MobileMe to 'Get A Lot Better' Next Year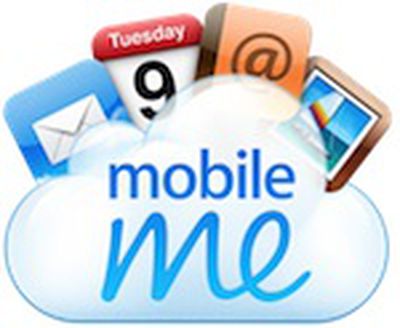 Apple's MobileMe service has been a bit of a mixed bag with consumers, with some seeing value in the service's email, photo/file hosting, and syncing capabilities while others feel that the $99 annual list price for the service is too high. The latter sentiment is becoming especially prevalent now that the "Find My iPhone" service that had previously required a MobileMe subscription is free for iPad, iPhone, and iPod touch users running iOS 4.2.
Some MobileMe customers have also experienced performance and access issues dating all the way back to the service's debut in mid-2008 as Apple transitioned from the former .Mac service. Aside from occasional downtime, users have also reported issues with syncing data among devices and integrating that data from the various devices into combined databases for syncing.
One MacRumors reader frustrated by his experiences with MobileMe emailed Apple CEO Steve Jobs to share his dissatisfaction and to inquire whether improvements might be coming to the service. Jobs reportedly replied, claiming that MobileMe will "get a lot better in 2011".
Q: I love my iPad and iPhone4 and am a huge fan of yours and all that Apple does. I desperately want to stay inside of Apple'e ecosystem as much as possible.
However, MobileMe is making it very difficult for me to do so. Unreliable/unpredictable syncing, creating duplicate entries (sometimes scores of them), etc. It's almost unusable.
And I know from forums (including Apple's own support boards) that I am not the only one experiencing these very real and frustrating problems.
Please tell me it will get better, and soon?
A: Yes, it will get a lot better in 2011.
Sent from my iPhone
With Jobs offering only a brief and vague response as typical in his emails, it is unclear whether Apple is planning significant feature enhancements for MobileMe or if he is merely referring to performance improvements for its existing capabilities. Jobs' statement should offer some reassurance, however, that Apple apparently has plans for significant improvements to the service that will hopefully result in more customers finding its offering to be worth MobileMe's annual fee in a market where a growing variety of cheap and free applications and services are providing increasing features and capabilities.