Apple 'Lawyering Up' as Patent Suits Grow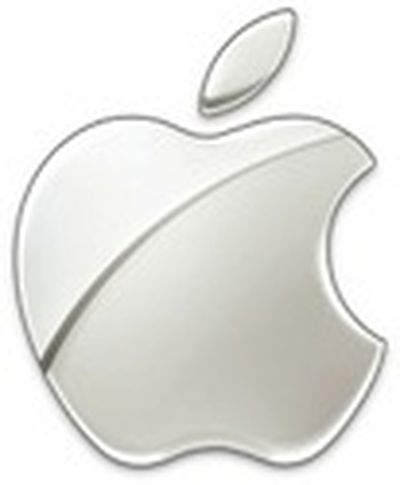 Bloomberg offers a look at Apple's involvement in numerous patent lawsuits, noting that the company is the most-targeted technology company for such actions since 2008 and reporting that Apple is bringing on board some of the industry's highest-profile lawyers to help defend it against the suits and pursue its own actions.
Apple has been the most-sued technology company since 2008, the year after the iPhone was introduced, topping Microsoft Corp., Hewlett-Packard Co. and Dell Inc., according to LegalMetric Inc., a compiler of litigation data based in St. Louis.
Jobs, Apple's chief executive officer, is firing back by recruiting lawyers who have fought for and against some of the world's largest companies, including Microsoft, Intel Corp. and Broadcom Corp. Broadcom won a patent dispute with Qualcomm Inc. last year that ended with Qualcomm paying $891 million in cash over four years.
The report summarizes recent patent lawsuits involving Apple and such firms as Nokia, HTC and Motorola, specifically identifying some the top lawyers Apple has brought on as outside counsel to augment its own legal team headed by former Intel general counsel Bruce Sewell.
Apple has hired some of the nation's top patent lawyers as outside counsel. They include Robert Krupka of Kirkland & Ellis, who negotiated a 2005 settlement in which Apple agreed to pay $100 million to Creative Technology Ltd., maker of the Zen music player; William Lee of WilmerHale in Boston, who successfully represented Broadcom Corp. in its fight against Qualcomm; and Matt Powers of Weil, Gotshal & Manges LLP, who successfully defended the patent on Merck & Co.'s biggest product, the $4.7 billion-a-year asthma drug Singulair.
This year, Apple added an in-house attorney, Noreen Krall, to focus on intellectual property litigation. Krall had been chief IP counsel for Sun Microsystems Inc. and a staff attorney at International Business Machines Corp., according to the Intellectual Property Owners Association.
As the report notes, most patent lawsuits of the sort being filed by and against Apple are settled, with the companies reaching agreements on licensing their intellectual property. But considerable time, effort, and expense are being dedicated to the pursuit of these claims as each company seeks to defend its own position in the market and either bring down or benefit from the success of other major players.