id Software's 'RAGE' Launches for iOS Devices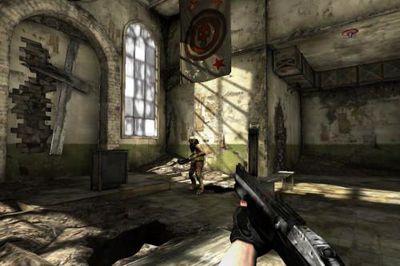 id Software has launched its highly-anticipated
RAGE
first-person shooter for the iPad, iPhone, and iPod touch. A scaled-down version of the forthcoming game scheduled for release in late 2011 on PC/Mac and console platforms, the iOS version of
RAGE
is known as
Mutant Bash TV!
and offers a storyline in which the player participates in a post-apocalyptic game show to battle against mutants.
RAGE comes to your mobile device with the hit of the wastelands, Mutant Bash TV! This intense first-person rail shooter casts you in the starring role of a post-apocalyptic game show where you'll be stalked by hungry mutants while you scour pulse-pounding levels for ammo and cash pick-ups. Make a deal with J.K Stiles, the show's menacing host, and see if you have what it takes to survive this carnage-filled carnival of death!
RAGE is available in two universal versions, a standard version priced at $0.99 and RAGE HD priced at $1.99 and offering higher-resolution graphics for the iPad, iPhone 4, and fourth-generation iPod touch.
id's John Carmack teased RAGE for iOS back in August at QuakeCon 2010, showing a demo of the game running at 60 frames per second. Our friends over at TouchArcade were able to get their hands on a prerelease version of RAGE for iOS earlier this month and offered an overview of the gameplay and impressive graphics included on the sample levels.